… And in architecture, in particular… You may like it or not, you cannot escape religious monuments and the way they impose their presence in the urban frame. They contribute to the "imageability" of the city, as defined by Kevin Lynch (1) and play a predominant role in its identity. Their symbolic significance goes far beyond their original mission, as recently demonstrated by the emotional response triggered by the devastating fire at Notre-Dame de Paris. No matter the faith or belief, the collective response expressed the sense of losing a part of our intangible common legacy.
Thereof the legitimate question to know whether religious monuments contribute to the challenge of urban resilience, and if they can be integrated in the neighborhood life. A good answer is provided by the restoration and renovation program of the "Augustine's monastery" (2) in Quebec City, Canada, a 42 million dollars investment. Next to the legacy of their religious and cultural mission, the commitment of the monastery in the social life of the city has been developed within a well-defined sustainable approach and a remarkable contemporary new architecture. They introduce themselves as a place of welcome, hospitality, memory, rest and renewal. The new modern architectural design, based on the repurposing and reuse of existing buildings and materials, suggests a sense of sustainability.
If restructuring the urban landscape is not in itself a proof of adaptation to the socio-economic environment, an urban fabric persistence over-time does not always reflect a socio-engineering inertia. As argued by H. Noizet (3), with a detailed analysis on the way the Parisian Saint Victor abbey (12th century) turned out to become one of the most important university campuses, such persistence witnesses its ability for adaptation. To say it differently, the morphology persistence is explained by a re-appropriation process for new usages which as such could demonstrate the resilience of the place.
Interestingly, the debate over urban sustainability and resilience, recently "reintroduced" with a remarkable article published in Nature (4), translates here into its urbanistic dimension. Are we speaking of a holistic and efficient way to achieve well-living and well-being? Or of a redundant sociological approach that could be contradictory with the ideological dogma inherent to all religions?
A place involved in the city life, a place able to reconsider its original mission, a place that could provide the means to better adapt to social disruptions: a wishful thinking?
In the below work, with a modern church integrated in its urban frame, the Augustine's garden arches question the spiritual dimension of Urban Resilience.
Yky, May 2019, www.resi-city.com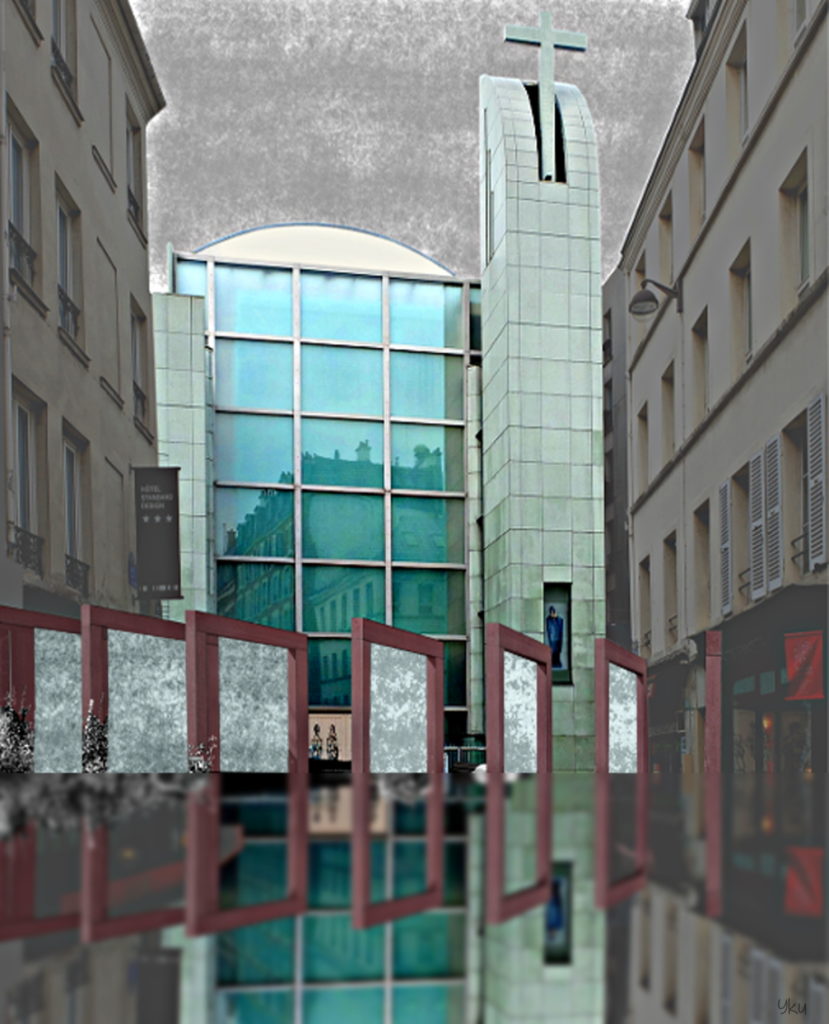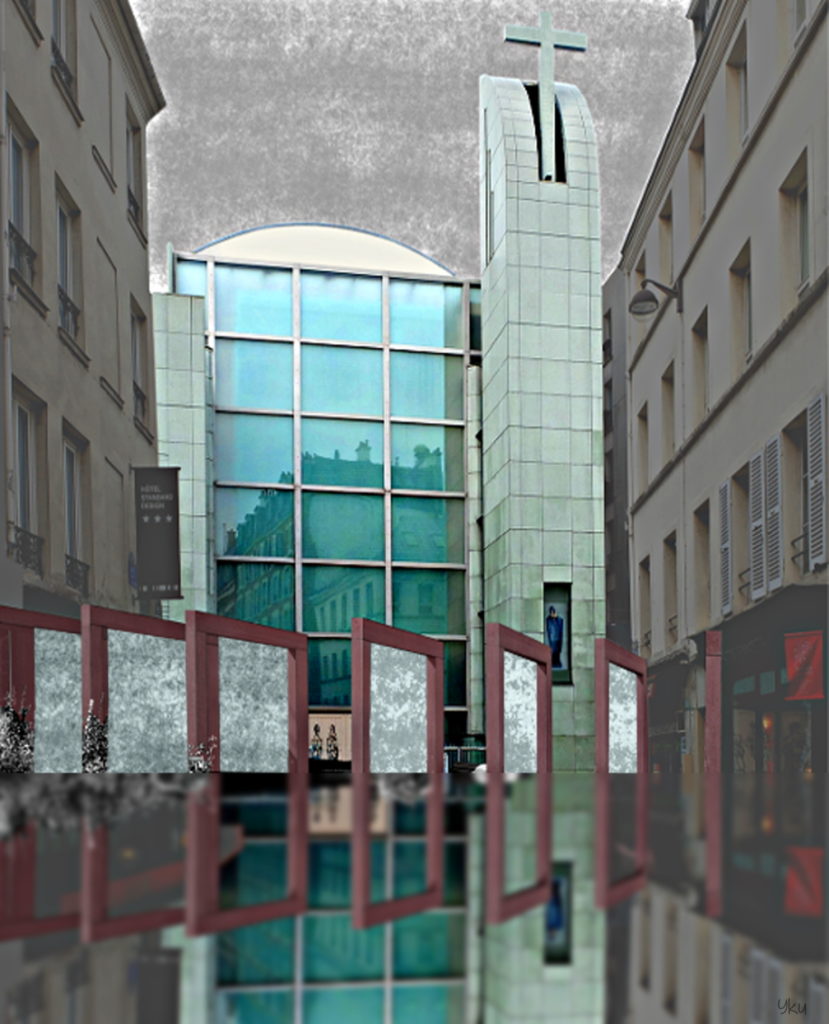 (1) The image of the city, the MIT Press
(2) https://monastere.ca/en/concept
(3) https://halshs.archives-ouvertes.fr/halshs-01096091